The new DS 2410 models reflect the new frontier of innovation in the range of lightweight brushcutters. Designed to deliver high performance while assuring the safety and comfort required by operators, these power tools are ideal for clearing and edge trimming duties in large size open spaces, and for home garden maintenance operations.
With their multiple functions, these brushcutters are extremely versatile and suitable for a wide variety of different needs: from occasional jobs to the professional activities of experienced groundcare personnel. Also, thanks to the presence of the revolutionary Speed&Go head, it takes just 3 easy moves and 10 seconds to reload the line.
Finally, the ergonomic handgrip provides optimal isolation from the vibration produced by the engine, allowing accurate cutting with low noise levels.
Multifunction brushcutters
DS 2410 D - Engine unit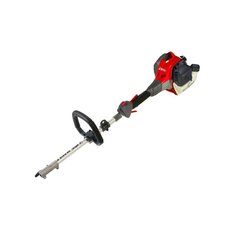 Power/Displacement 1.2 HP - 0.9 kW/21.7 cm³
Weight of engine unit 4.2 Kg
Grip single
Lightweight brushcutters
DS 2410 S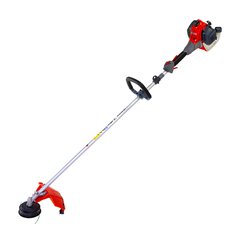 Power/Displacement 1.2 HP - 0.9 kW/21.7 cm³
Cutting components 130 mm dia. Speed&Go head with 2.40 mm dia. line
Dry weight without cutting tools 4.5 Kg
Lightweight brushcutters
DS 2410 T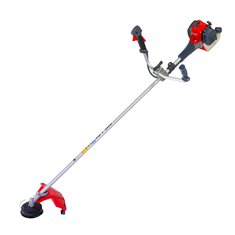 Power/Displacement 1.2 HP - 0.9 kW/21.7 cm³
Cutting components 130 mm dia. Speed&Go head with 2.40 mm dia. line
Dry weight without cutting tools 5.2 Kg