Efco is delighted to welcome a new member into its brushcutter family: the DHS 2500 brushcutter, which is perfect for small jobs such as lawn tidying and edge trimming on agricultural land.
Part of the H series, this brushcutter is the ideal choice for gardening enthusiasts who are looking for a machine that can deliver high performance at low cost.
Equipped with a 25 cm³ displacement, the DHS 2500 brushcutter guarantees hours of effortless work thanks to the anti-vibration system, primer device and electronically controlled digital coil for starting. In addition, the EasyOn system is included to reduce kickback during ignition and to further facilitate starting.
H series brushcutters
DSH 2500 S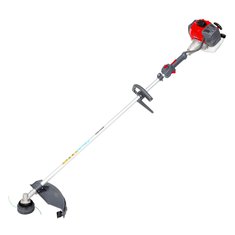 Power/Displacement 1.2 HP - 0.9 kW/25.4 cm³
Cutting components 110 mm dia. Tap&Go EVO line head with 2.40 mm line
Dry weight without cutting tools 5.8 kg
H series brushcutters
DSH 2500 T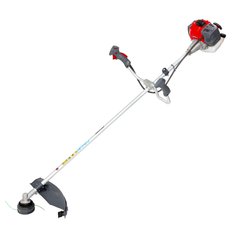 Power/Displacement 1.2 HP - 0.9 kW/25.4 cm³
Cutting components 110 mm dia. Tap&Go EVO line head with 2.40 mm line - 255 mm dia. disc with 3 blades
Dry weight without cutting tools 6.4 kg