Today we present the models that we have designed to help you tend your garden and even carry out the most intensive activities, such as clearing agricultural land and thick, impenetrable vegetation.
We are talking about the new DSH 5000 brushcutters, the top-of-the-range models in the Efco "H" series.
These models are available in three configurations—single handgrip (S), handlebar (T) and backpack (BP)—and have been developed to give you maximum comfort, power and long-lasting performance.
The most functional and distinctive elements of the range are the EasyStart and AlwaysOn systems, which reduce starting effort and the risk of flooding the engine, as well as enabling you to work smoothly without getting tired.
For the DSH 5000 BP backpack model, we developed the structure of the metal backpack to make it more robust and wear-resistant.
The brushcutters in the range are equipped with a practical and functional Tap&Go EVO head with 3.0 mm line. To release the line, simply tap the central head on the ground, without having to switch off the machine.
You can buy each model from our authorised dealers.
Prepare to be blown away by the power of the DSH 5000!
H series brushcutters
DSH 5000 S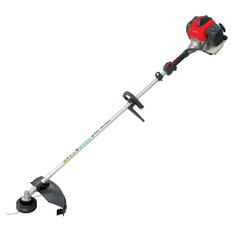 Power/Displacement 2.8 HP – 2.1 kW/50.9 cm³
Cutting components 130 mm dia. Tap&Go EVO line head with 3.00 mm line - 255 mm dia. disc with 3 blades
Dry weight without cutting tools 7.9 kg
H series brushcutters
DSH 5000 T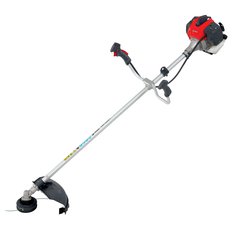 Power/Displacement 2.8 HP – 2.1 kW/50.9 cm³
Cutting components 130 mm dia. Tap&Go EVO line head with 3.00 mm line - 255 mm dia. disc with 3 blades
Dry weight without cutting tools 8.3 kg
H series brushcutters
DSH 5000 BP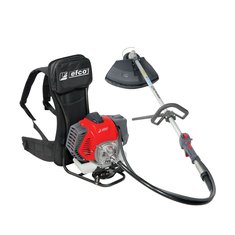 Power/Displacement 2.8 HP – 2.1 kW/50.9 cm³
Cutting components 130 mm dia. Tap&Go EVO line head with 3.00 mm line - 255 mm dia. disc with 3 blades
Dry weight without cutting tools 11.0 kg