Aerating the lawn is no longer a headache thanks to the new Efco SCA 38 R and SCA 50 H scarifiers.
It is widely acknowledged that moss and weeds must be removed at least twice during the season to maintain a green and healthy turf. This activity promotes the proper development of grass roots, because it improves access to moisture, air and nutrients.
The new range features two models, providing both professionals and home users with a product that best meets their needs.
Discover them on MyEfco.com and at our specialist dealers.
Private use scarifiers
SCA 38 R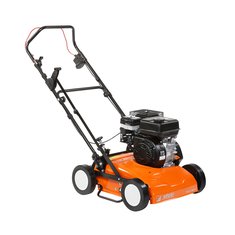 Displacement 179 cm³ (4.7 HP)
Working width 38 cm
Blade type 15 blades, fixed
Professional scarifiers
SCA 50 H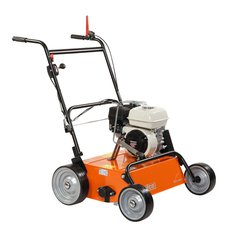 Displacement 163 cm³ (5.0 HP)
Working width 50 cm
Blade type 28 blades, floating