Efco wheeled brushcutters are ideal for cutting the dense vegetation and thicker shrubs typically found in wooded areas. For this type of work, we provide you with very robust, easy to handle and powerful machines that will help you get the job done quickly and effectively.
Our new wheeled brushcutters offer the very best combination of power and safety: the powerful and reliable engine will help you to better handle the machine thanks to the belt and chain propulsion system which, in the event of accidents, protects both machine and operator.
These machines have been specially designed for drastic interventions on grass, green waste, branches, low vegetation, scrub and stubble: even when vegetation complicates the task, Efco wheeled brushcutters will never let you down!
Buy one now from our specialist dealers.
Wheeled Brushcutters for home use
DEB 517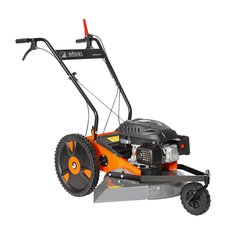 Displacement 173 cm³ (4.3 HP)
Cutting width 51 cm
Wheels diameter 200-420 mm with single front wheel in plastic
Wheeled Brushcutters for intensive use
DEB 518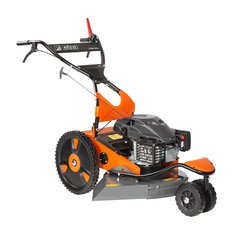 Displacement 190 cm³ (5.4 HP)
Cutting width 51 cm
Wheels diameter 200-420 mm with double front wheel in plastic
Professional Wheeled Brushcutters
DEB 5158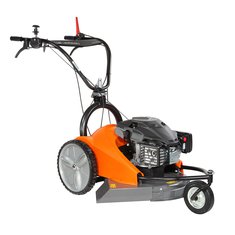 Displacement 190 cm³ (5.4 HP)
Cutting width 51 cm
Wheels diameter 200-370 mm with single front wheel in metal
Professional Wheeled Brushcutters
DEB 528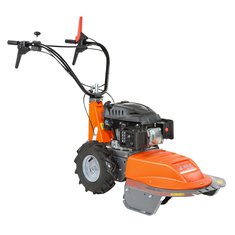 Displacement 225 cm³ (5.3 HP)
Cutting width 52 cm
Wheels tyred 3.50x6" with anti-puncture liquid