Are you looking for the right workwear? Then look no further, because today we want to talk to you about the Efco universal light jacket.
We have designed this garment to offer you comfort and safety when performing any outdoor job, from mowing the lawn to pruning trees and hedges. This work jacket is made from hi-tech, bi-elastic stretch fabric, which will enable you to move freely without feeling constrained.
It is a technical fabric designed for any season: rainproof and windproof, the jacket is also lightweight and breathable and has removable sleeves so that you can work safely even in summer.
Complement your work wardrobe with the universal light jacket: a garment suitable for anyone who wants to work with peace of mind in green spaces.
Universal light jackets for work
Universal light jacket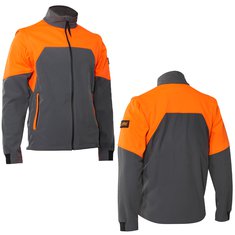 Water-repellent
Wind-proof
Breathable