Keeping the garden tidy is an essential chore, whether you are a gardening expert or not. Often in autumn and winter you will have found your lawn covered in layers of foliage. As you already know, excess leaves should be cleared not only to keep your lawn clean and orderly, but above all to allow the soil to breathe. To do this, you can get yourself a blower suited to your needs: there are various models and sizes, but which ones are most suitable for you? Read on to find out more.
Function and characteristics of blowers
A blower's function is to quickly clear the garden of leaves using a strong air jet, so that you can declutter your lawn by moving the leaves elsewhere. Besides conventional blowers, there are models that have the additional function of completely sucking up leaves without leaving any remains: these comprehensive and highly useful tools are vacuum cleaners, which are a step up from entry-level blowers. Blower vacuums are ideal for certain tasks because they allow you to clear your lawn quickly and easily.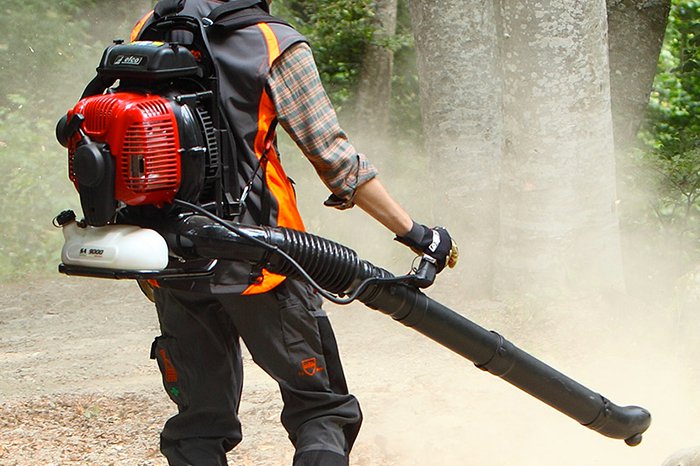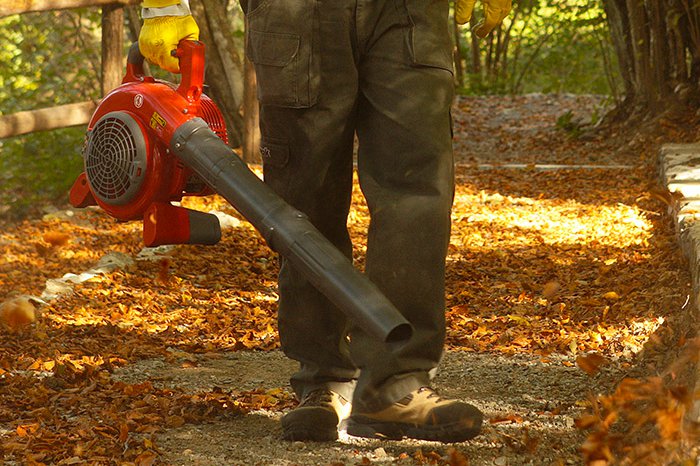 Once the leaves have been lifted off the ground by the strong air jet, the blower vacuum collects everything up and fills the container, which needs emptying from time to time. Obviously the bigger the container, the less time you will spend emptying it, so always check the capacity when choosing your tool.
Another feature that is definitely worth considering is the ergonomics of the machine: jobs will take be less tiring and time-consuming if you can work comfortably and with little effort, especially if it's a job that you have to perform often. Based on the surface area of the garden to be tidied, you should evaluate the durability that your machine will need to have.
Why choose a handheld blower
The blower family is divided into backpack blowers and handheld blowers, but what are their main differences? How can you avoid buying the wrong blower for your needs?
Generally speaking, handheld blowers and vacuum cleaners are designed for people who need to tidy small areas of limited surface area, in other words for non-professional use. If you have small piles of debris or grass clippings or a small garden to clear up, this machine is ideal.
Among the models you might consider, the Efco SA 3000 blower incorporates a series of unique features. Recommended for use in urban areas, this handheld blower generates very low noise emissions (89 dBa) and very limited vibration, thanks to the four steel spring dampers inserted between the engine and impeller housing.
It also includes as many as four steel blades as part of the standard equipment, which shred the collected material, drastically reducing its volume and increasing the capacity of the collection bag, thereby allowing you to work for longer!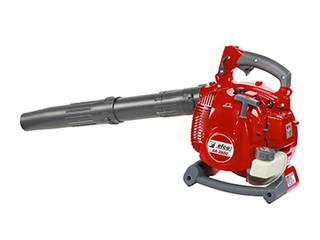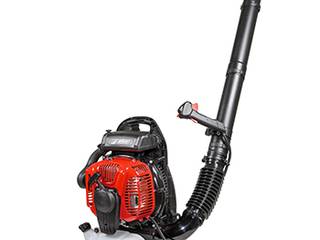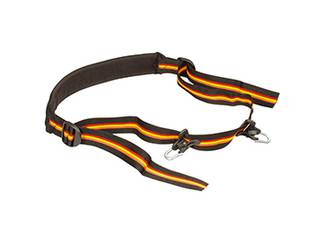 Why choose a backpack blower
Backpack blowers are designed to ensure maximum productivity in more difficult and challenging contexts, such as large clean-up operations in rural and urban settings. Two models that stand out are the SA2062 and SA9000 blowers, both of which are extremely comfortable to use and generate very low noise emissions.
The SA2062 model is equipped with a special paper filter with rubber sleeve that creates a direct connection to the carburettor, ensuring maximum efficiency in terms of performance, even in very dirty and dusty environments.
The SA9000 model offers excellent balance, thanks to the even weight distribution on the shoulders and the soft back support with fully padded straps. The terminal tubes, which are standard features, enable you to effortlessly carry out jobs over large surface areas.