Blower or vacuum cleaner? Which is the best solution for gardening? As is often the case, there is no clear-cut answer to every situation: it depends on the job at hand and the workload.
There are three types of blower available on the market: "pure" blowers, blower-vacuums, and blower-vacuums with shredding function. Besides offering these different functionalities, blowers also come with different power supplies: petrol, electric or battery. In this article we explain the best uses for the blower function, vacuum function and, if available, shredder function.
How a blower works
As the name implies, a blower produces an air jet with a specified range and speed that you can use to perform a variety of jobs in the garden, countryside and even around the house. For example:
Getting rid of leaves on your lawn, flower beds, path, parking space, etc.

Clearing up gardening waste: grass, small pruning debris, thinning vegetation.

Creating piles of fallen fruit such as olives, hazelnuts and so on.

Cleaning external and internal flooring (i.e. in the garage).

Drying surfaces quickly, such as a path or terrace.

Removing light snow from steps, driveway or car windows.

Eliminating dust and dirt from the corners or joints of outdoor flooring.
We recommend, however, that you don't use a blower to clean away soil, gravel, construction debris, sand or powdered materials such as cement or plaster, as such material can be thrown up at high speed, potentially damaging property or injuring people or animals; in particular, sand and cement can be dangerous if inhaled.
One of the most common uses for a blower is moving and piling up leaves, especially in autumn: the job can be done much quicker with a blower instead of a rake and broom, especially if you need to clear very large areas.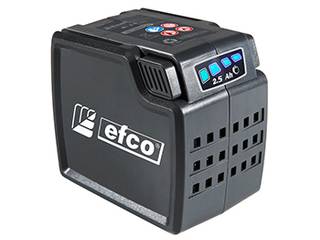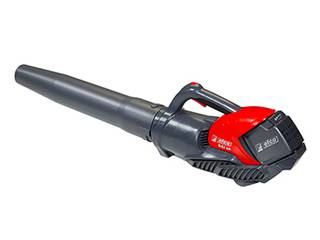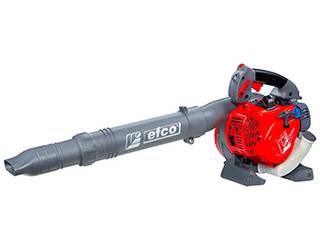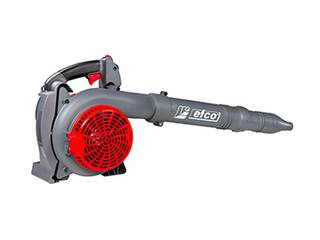 For this type of task, Efco suggests the SAi 60 battery-powered blower—available in a kit with battery and charger—which produces an adjustable air jet reaching up to 40 m/sec. With the SAi 60 you get up to 90 minutes of continuous working time using the largest battery, without the hassle of a power cord or the noise and fumes of a petrol engine.
Prefer a more powerful alternative? Then you can opt for the new SA 2500 handheld blower vacuum with 1 kW petrol engine, giving you an air jet speed of up to 70 m/sec, with no need to recharge. It is very lightweight, with a telescopic S-tube and a standard shredder blade: watch the video presentation of the new Efco SA 2500 blower vacuum shredder.
How a leaf vacuum works
A leaf vacuum is a blower with a built-in vacuum function: simply remove the blower tube and mount the bag (which on the SA 2500 has a capacity of 36 l), vacuum tube, and collector between the machine and bag.
Whereas a blower can move and pile leaves, twigs, pieces of bark and so on, a vacuum collects them. However, it is a task that can only be done quickly if you have already rounded up the material in a single spot ready for vacuuming: we advise against using a leaf vacuum as an alternative to a blower, especially if you are clearing large spaces. A leaf vacuum works best on a narrow area equal to the diameter of the vacuum tube, so it would take you a long time to go around vacuuming everything in the entire garden. In that case, what is the best use for a blower-vacuum?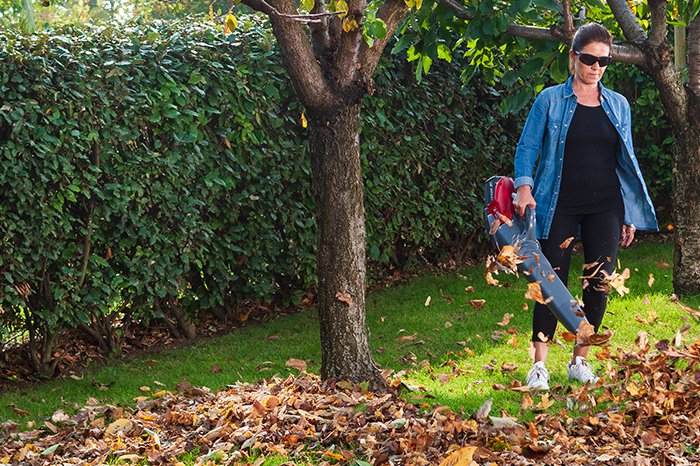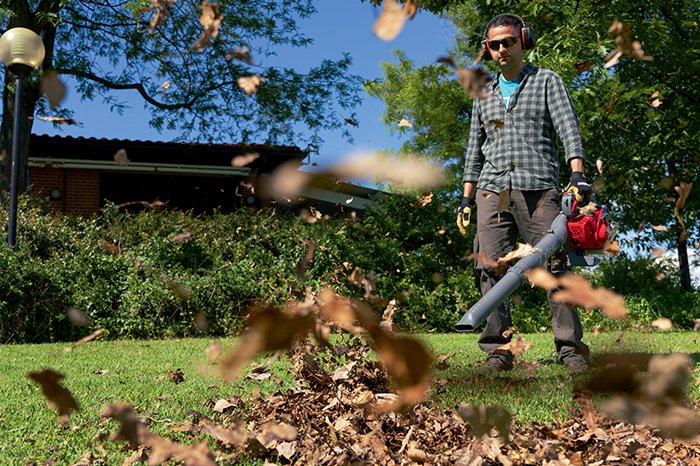 You can use a leaf vacuum on a very limited area or—as we mentioned above—after piling the leaves into a corner of the garden using the blower function. At that point, you can quickly deposit them in your compost bin, or bag them up to take to the recycling centre.
Unlike a pure blower, a blower-vacuum is perfect for precision jobs, such as vacuuming leaf litter on a flower bed without damaging the plants, and clearing around the edges of a vegetable patch or under hedges. It is also the ideal solution if you need to avoid throwing up dust, which is inevitable with a blower.
If the leaf vacuum also has a shredder function—like the Efco SA 2500—then you can reduce the volume of garden waste you have to transport to the recycling centre or, shred it to facilitate decomposition before adding it to a compost bin, if you have one.
Undoubtedly, blowers are invaluable aids for keeping your garden clean and tidy: take a look at how to maintain and clean them this article on how to clean a blower, or check out some other useful tools for garden care in autumn.