Energy trousers with chain-resistant protection, lightweight, breathable, water repellent, good fit. Waterproofing provides protection against water and liquid chemicals.
Safety:
• Category 3 PPE.
• Special 8-layer anti-cut protection.
• CE EN 381-5 approved: 1995 type A, Class 1.
Materials:
Double face fabric
• 70% polyester (external side) for excellent mechanical strength.
• 30% cotton on the skin (inner side) for maximum comfort.
Plus
Traditional 8-layer anti-cut protection
Crotch and rear in bi-elastic breathable fabric for the maximum freedom of movement and ventilation.
On RH leg: Ruler pocket and spark plug wrench pocket.
Lumbar support with 2 belt loops, 2 dorsal loops
2 side pockets
Braces buttons.
Elastic waistband and belt loops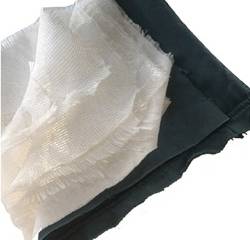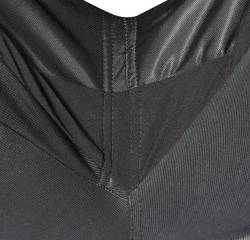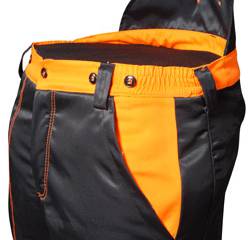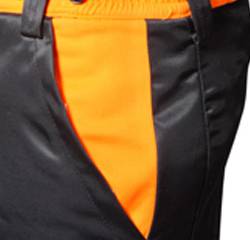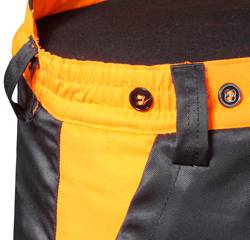 Protective clothing
Energy chain-resistant trousers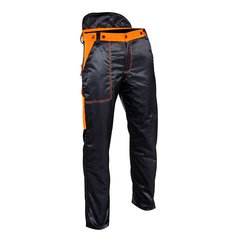 Protective trousers with 8-layer anti-cut protection.
Comfortable fit.
Leg protection.