Having a well-stocked and well-equipped tool shed is the dream of any self-respecting hobbyist. If you are really passionate about caring for your garden, having an enclosed structure can help you keep your gardening tools in order and protect them from the elements.

But what equipment do you absolutely need in your tool shed? Here are a few pointers.
Pruning accessories
Pruning arguably requires more effort and equipment than any other garden maintenance activity. In addition to having a lawnmower and a brushcutter for shortening the lawn or a chainsaw for cutting wood, it is therefore vital to have accessories for adding the finishing touches, such as pruning shears, loppers and pruning saws.
For example, TR80 loppers are perfect if you are working on trees made of extremely tough wood, because they can withstand high cutting forces.
If you prefer a more neutral model, you can opt for TR80M, which has a straight anvil suitable for any type of plant.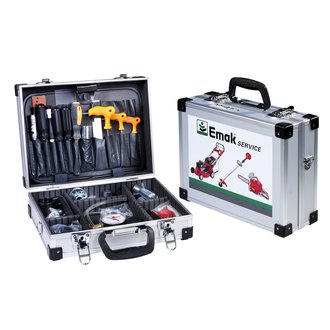 If you want to be sure that your pruning shears and saws won't break in a hurry, purchase one with a hot-forged aluminium handle and counterblade. Models with these characteristics include the UNIVERSAL pruning shears, the COMFORT pruning shears and the SRM30 pruning saw, which is additionally equipped with a sheath and adjustable blade.
Would you like a unique and easily portable solution? Then you can buy a toolbox with everything you need to keep your garden tidy and repair your equipment
Accessories for machine maintenance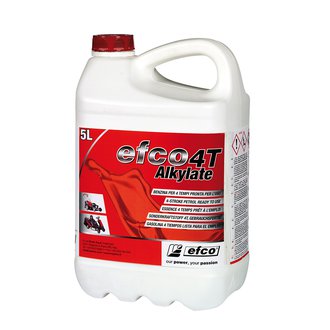 In addition to pruning accessories, you will also need to equip yourself with a machine care and maintenance kit.
Stock up on lubricants, such as protective oils for chains, special greases for hoses and gear cases, and alkylate petrol for your garden tractor or wheeled brushcutter.
And don't forget to buy some plastic jerry cans to store them in: you can choose between petrol jerry cans and fuel/oil cans.
Battery charger and revolution counter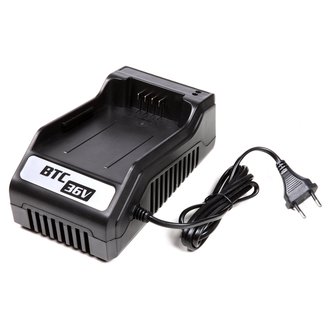 To get the best out of all cordless and petrol-driven power tools, don't forget to equip your shed with a battery charger that ensures continuous performance, as well as an electronic revolution counter to monitor the efficiency of your machines with a 2-stroke or 4-stroke engine.