Powerful, versatile and razor-sharp: are you ready to discover the three machines that will revolutionise the way you look after green spaces?
If every day you find yourself having to tame rampantly growing grass and weeds, or fell and cut up trees with thick trunks, and are looking for high-performance tools that will help you to do your work better, then browse through our No Limit Landscaping guide.
In a few short paragraphs you will discover all the specifications of high-performance Efco devices for achieving perfect meadows, fields and clearings with minimum effort.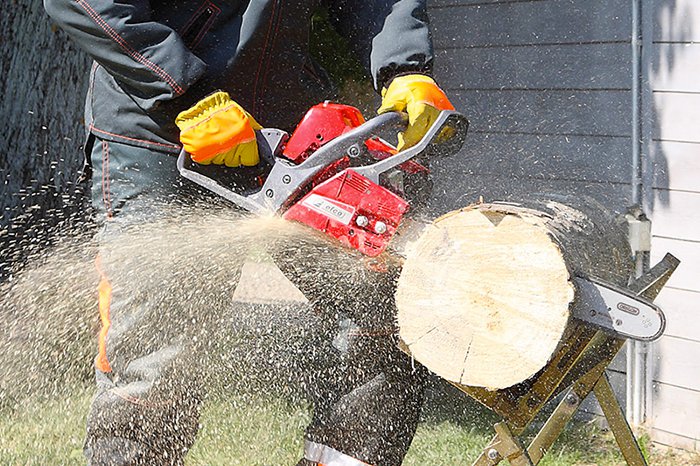 1. Self-propelled lawnmowers: countless features in one tool
Inaccessible, steep, sloping terrain: no type of surface is off-limits to a self-propelled lawnmower. Thanks to the single-speed mechanical drive and large-sized wheels with reinforced tread, you can even cut narrower areas spanning up to 2000 m² to perfection.
The practical cutting height adjustment system and adjustable handlebar will enable you to tend rows, ditches and all areas where the grass is particularly thick, working for extended periods in any conditions.
Additionally, the closure cap near the drain allows certain models like the LR 48 TK COMFORT PLUS to be converted into complete mulching lawnmowers. The blades finely chop the grass and spread it over the ground as natural fertiliser, so you can cut and fertilise the lawn at the same time.
2. Petrol engine brushcutter: lightweight, sharp and easy to handle

If you are a farmer, a petrol engine brushcutter is the ideal tool for tending your crops, especially if you opt for a 4-stroke model like the DS 3600 4T or the DS 3600 4S. Both models are equipped with an engine that is tiltable through 360°, allowing you to easily cut in any position.
On the other hand, the extreme lightness and practicality of the DS 4000 T make it perfect if you have to carry out major jobs such as cleaning brushwood, undergrowth, brambles and shrubs over very large areas.
All Efco brushcutters are equipped with a practical primer device, which fills the carburettor with fuel mixture to ensure easy starting with a limited number of pulls, as well as the EasyOn system, which ensures quick starting with minimum effort.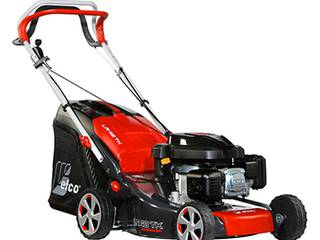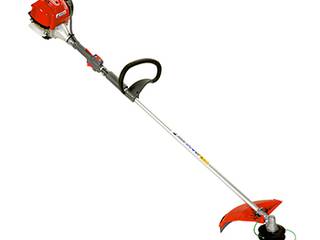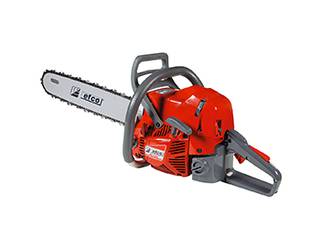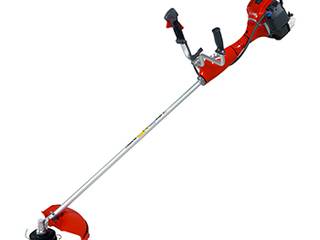 3. Professional chainsaws: intuitive and high-spec
For extreme cutting jobs, you should always invest in a professional chainsaw, which is the most suitable type of model for intensive use.
Thanks to the cylinder with decompressor, which makes it easier to start with fewer pulls, and the carburettor with anti-vibration support, which guarantees total stability, Efco professional chainsaws will enable you to keep working for long periods between refuelling intervals, even during the most intensive sessions.
The engine cooling system ensures flawless performance even at high temperatures; the oil pump is adjustable to limit wastage; and the digital coil with variable ignition advance and rpm limiter improves the engine's performance, making it run more smoothly.
The pick of the range? Definitely the MT 6500 with steel engine and two-ring piston, which is perfect for felling and bucking large trees because it delivers undiminished high performance long term and in any working conditions.