If you are reading this article, you probably have a beautiful garden hedge that serves as a fence and, perhaps, you have so far pruned it by hand, with the help of a pair of shears and a pruning saw.
However, a hedge requires continuous maintenance to control the upward and outward growth of the foliage, as well as prevent it spreading beyond its allotted space. So, unless it is a small bush, you will need a dedicated tool if you want to prune your hedge neatly and quickly: a hedgetrimmer.
A hedgetrimmer is an investment that pays off, saving you the effort of pruning by hand (although it is not advisable for very impenetrable or large hedges) or even paying for a gardener to do it.
Below is an overview of the different types of hedgetrimmer on the market – petrol engine, electric and battery-powered – so you can compare their features, modes of use and recommended applications.
Electric hedgetrimmers
Electric hedgetrimmers are lightweight gardening tools that are so easy to use, even if you've never owned one before. They are even more manageable if they have a 180° swivelling handle, which allows you to cut by tilting the machine flush with a wall, such as the Efco TG 605 E electric hedgetrimmer which weighs just 3.6 kg.
The TG 605 E is suitable for pruning medium-sized hedges that are not excessively thick or rugged, with branches up to 15 mm thick. It is also quiet running and therefore ideal for working in the back garden without disturbing the neighbours.
Battery-powered hedgetrimmers
Thanks to their rechargeable and interchangeable batteries, battery-powered hedgetrimmers solve the power supply limitations of garden tools, by not forcing you to work near a power socket. So, if you are looking for maximum freedom of movement, battery-powered hedgetrimmers are the perfect tools for maintaining your garden.
Efco offers you the TGi 45 battery-powered hedgetrimmer with supplied Bi 2.5 EF battery and rapid charging CRG battery charger. The TGi 45 gives you a battery autonomy of 60 minutes of light use, or 45 minutes of intensive use; whereas with a double Bi 2.5 EF battery or a single Bi 5.0 EF battery, it works for up to 2 hours.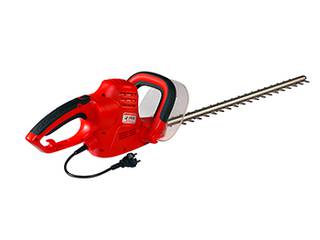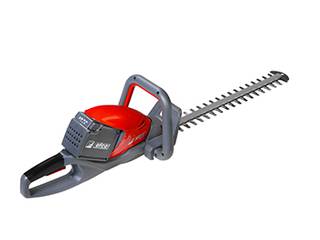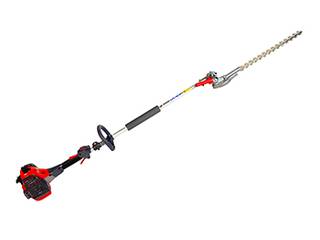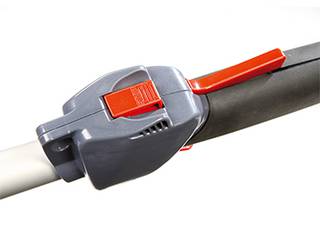 Petrol engine hedgetrimmers
With petrol engine hedgetrimmers you can tackle any type of hedge, even those with thicker and tougher vegetation. The Efco DS 2400 H and TG 2460 P hedgetrimmers are professional machines suitable for intensive and prolonged use. Thanks to their 4-spring antivibration handle, they allow you to work longer, with less strain on your arms and shoulders.
As with battery-powered tools, motorised hedgetrimmers have no cables and no power autonomy limit. In addition, the DS 2400 H is an extended hedgetrimmer, i.e. mounted on a shaft that allows you to prune overhead with even greater comfort. It has a total length of 1.8 m and a 50 cm steel double hedgetrimmer blade that is rotatable through 12 different positions from 0° to 180°.
By contrast, the TG 2460 P model is a powerful professional hedgetrimmer with a 60 cm steel double blade and a fairly low weight for this type of machine, at only 5.2 kg.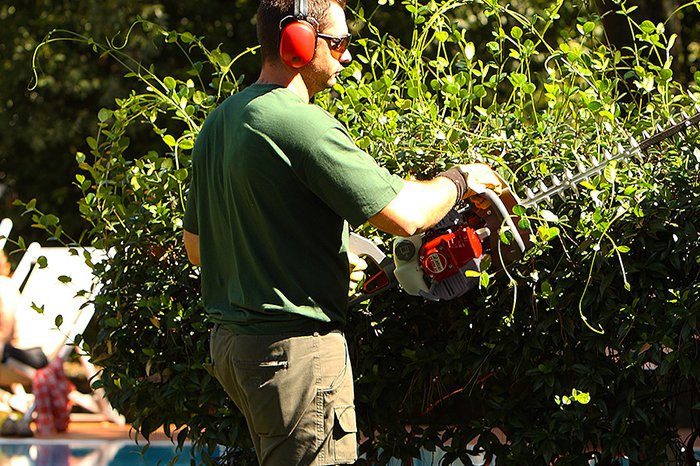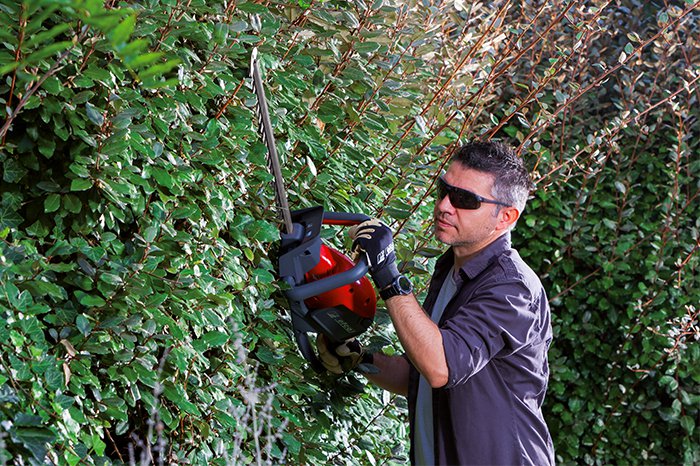 In conclusion
If you are a beginner and you need a machine that is easy and handy to use, we recommend opting for a lightweight hedgetrimmer. If you need to move around while cutting, or if you want to be free to work at any time without making a noise, it is better to opt for a battery-powered hedgetrimmer. Finally, if your hedges are very large, plump for a petrol engine hedgetrimmer, which is certainly the most powerful and suitable machine for longer and more demanding maintenance jobs.