A trusty ally for lawn finishing and weed clearing, brushcutters are an essential tool for tending your garden. But like all motorised devices, care must be taken to use them correctly and carry out ongoing maintenance. In addition, it may be useful to supplement your brushcutter with some accessories, so as to take full advantage of its functionality and performance.
Chain, blade and line head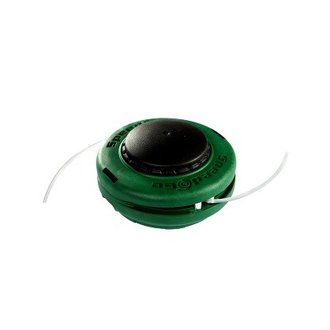 Irrespective of their power source, all brushcutters consist of a motor, a shaft and a cutting tool, called the head. Brushcutter heads can be equipped with a chain, blade or cutting line, depending on the model and its function. For example, petrol-engine brushcutters and professional brushcutters are almost always equipped with a chain head or brushcutter blade, which allows the operator to work in environments where cutting lines would provide insufficient cutting power, such as areas covered with bushes and very thick grass. The important thing when choosing a brushcutter is to make sure not to cut near stone walls and steps. Besides being a safety hazard, striking this type of obstacle could cause irreparable damage to the machine. By contrast, electric brushcutters and lightweight brushcutters are mostly equipped with a nylon or plastic line head, which is the best solution for finishing gardens and edging lawns.
These days, in many stores you can also find heads equipped with smart technologies, like the
Speed & Go model, which allows you to reload the line in about ten seconds without additional equipment, or semi-automatic heads with Tap & Go and Load & Go systems that also ensure very fast loading. Alternatively, classic universal Multiline Pro Heads are also a viable option. In addition to being practical due to their compatibility with any type of brushcutter, they are also extremely comfortable, especially when loading line.
Spare parts: when to replace the line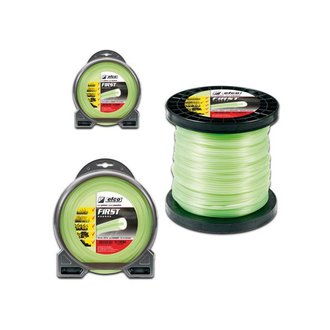 When should line be replaced and which types constitutes the best spare line for brushcutters on the market?
Brushcutter line must be replaced whenever it is worn or damaged. However, sometimes it may break due to friction caused by contact with surfaces that are hard or complex to treat (such as those overgrown with asphodel or thistles). So, if you normally use a brushcutter by skimming it along the ground, the line will be used up faster and will need replacing more frequently.
Fortunately, in the last few years a series of high-tech models have been developed that offer flexibility, strength and excellent resistance to high temperature and wear. For example, the First round line is perfect for cutting areas with reeds and scrub, because it withstands impact against stone walls and pebbles. By contrast, the double-layered Titanium round line ensures resistance to abrasion, breakage and sticking, even during professional use. If you prefer to invest in cutting power, you can try the Platin-Cut with serrated square cross-section and copolymer-based composition, which increase the brushcutter's longevity and performance.
Are you looking for the right compromise between the power of a steel blade and the safety of cutting line? If so, you can't go wrong with Saw-Blade Gold, the innovative cutting line from Efco with reinforced saw teeth that delivers maximum cutting performance every time, even for the most complex and professional jobs.
And the blade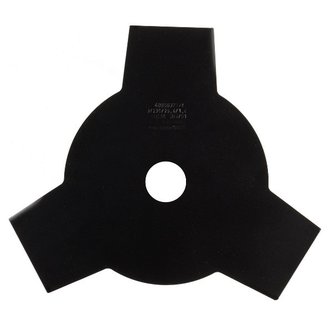 Just as with cutting line, functionality is the key criterion when it comes to choosing a brushcutter blade. If your aim is taking care of your lawn or garden, the most suitable options are special steel blades or toothed steel blades. Various versions are available with 3 to 90 teeth. If you need to work on overgrown and large areas with trees, you can use specially patented 3-tooth brush blades that are designed for coping with very dense vegetation, or curved 2-tooth shredder blades, which are compatible with professional brushcutters.