Do you love formal gardens with geometric shapes, or spaces with natural, free-flowing lines? Do you prefer an oriental garden, or is the garden of your dreams a pristine lawn? Whatever your ideal garden is, making it a reality is not purely a matter of aesthetics, but also a technical undertaking, so it is important not to improvise. Instead, proceed methodically and first draw up a design for your garden.
How should you design a garden? You can employ professional landscapers, agronomists or gardeners to do it, or instead create your own garden design. In this article you will find advice on independently designing and building your garden project.
What to do before designing a DIY garden
Every good project starts with an analysis stage. Before diving into the actual design, we recommend that you grab some paper and a pencil and take the necessary time to do all the preliminary preparations, which will provide you with a solid basis for creating your DIY garden. Start early so you can prepare yourself for transplanting trees and shrubs and sowing the lawn in the best season, which is autumn.
First of all, it is important to ascertain the actual state of your garden, which will be your starting point:
Survey the location: Measure the spaces and draw them all to scale, whether it is an unoccupied area, or an existing garden that you want to renovate or adapt to fit your requirements. In any case, the drawing must also show existing plants that you want to keep; the dimensions of buildings, garages, etc.; pavements, paths; and the location of fences, wells, drinking fountains and so on.

Focus on the constraints imposed by the context, terrain and soil type, sun exposure and local climate.

If possible, analyse the soil to establish its pH and other physico-chemical properties: this is the only way you can know which plants are most suitable for your garden and, if necessary, treat it using fertilisers, soil improvers and pH correctors. To learn more about this vital activity, read the article on how to acidify soil.
Having ascertained the current state of your garden, consider its intended purpose:
Ask yourself what function the garden that you design will serve. Is it a scenic backdrop for your home? Is it a haven of relaxation and socialising with friends and relatives? Is it a space where the children can play or your pets can roam free?

List everything that you would like in your garden for you and your family: a barbecue, sunbathing area, outdoor games, pond, carport etc.

Do you have a specific style in mind for your DIY garden design? Do you want it to be an architectural or stylistic extension of your home? Is there a particular issue that inspires you, such as eco-sustainability and water saving? Do the spaces available to you have strengths that you want to accentuate?

Clarify some practical aspects of the garden's construction and future maintenance: will you do it all yourself, or hire a gardener? How much time, energy and commitment do you have to look after it?

Draw up a budget for your garden that covers not just the complete redesign or restyling, but which also includes annual maintenance. At this stage, while considering your needs, you may need to scale back some of your ideas, or consider creating your DIY garden project gradually over the long term.
Your maintenance budget should also cover the necessary equipment, especially that for lawn care, since this is an activity that you will be performing for most of the year—between March and November—albeit with differing intensity. Lawnmowers like the Efco LRi 44 P battery-powered lawnmower or the LR 48 TKE COMFORT PLUS self-propelled lawnmower are indispensable. For a small or irregularly-shaped lawn, as well as for finishing around trees and along flowerbeds and paths, your best option is a battery-powered brushcutter—like the DSi 30—or a petrol-driven model, such as the DS 2700 S medium-power brushcutter
If you are lucky enough to have a very large garden, you could do with a garden tractor, such as the EF 103/21 rear-discharge garden tractor, which is ideal for lawns up to 7,000 m2. A garden tractor is not only useful for mowing, but also for transporting gardening tools and equipment, scarifying the lawn, and rolling the lawn after seeding/reseeding or after laying turf. You can find out more by reading this article on accessories for garden tractors.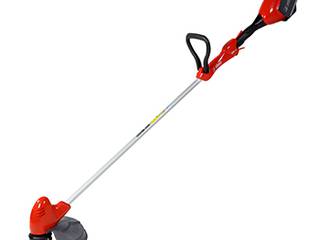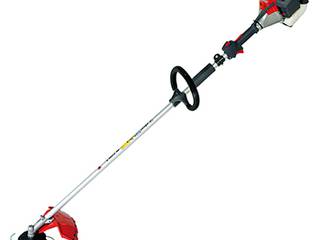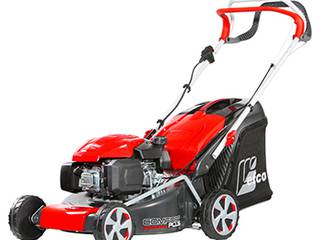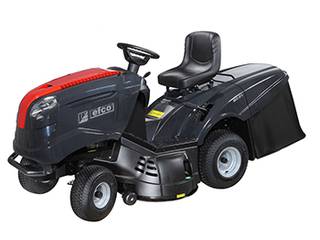 How to design a garden by yourself
When designing your DIY garden, start by making a scale drawing, which will give you a precise idea of how much space you have available, the distances between existing elements (vegetation, buildings, borders etc.) and the overall proportions.
Based on your needs, constraints and available budget, from the scale drawing you can start thinking about the garden's general organisation: arrange the different functional spaces, bearing in mind that it is more practical for them to be connected to each other and in the right context. Keep spaces with interdependent functions close together: for example, the barbecue area should be close to the outdoor dining area and connected by a path at rear entrance of the house, so that you can easily reach the kitchen if needed. In turn, the dining area should be near to the relaxation area, which can be equipped with an outdoor sofa and deck chairs. At this point, take into account the position of your home's doors and windows, to help you determine the route of garden paths and the views that you would like from inside the house.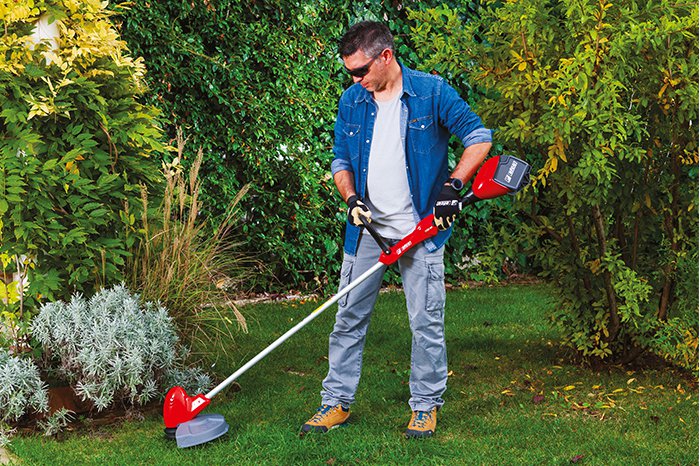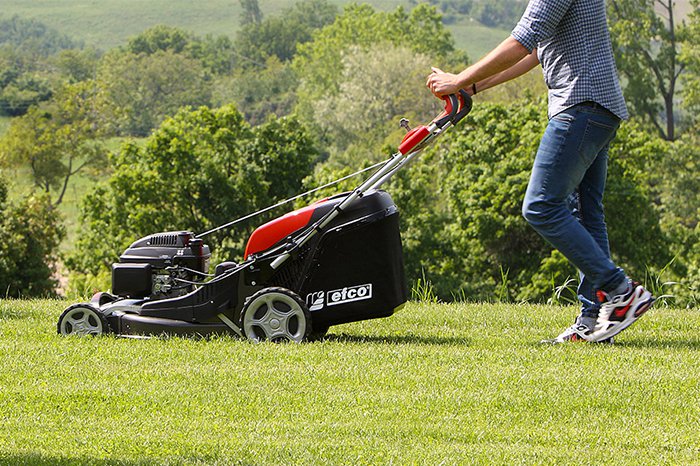 Having established the functions of the various zones of your garden, you can start filling in the details of your rough DIY garden design. Before defining which types of plants—trees, shrubs or grasses—will populate it, think about their function: where do you need lawn surfaces? Where do you want to create shaded or sun-exposed areas? Are there any places that you want to shield from prying eyes? Do you need to create a green barrier against traffic noise or frequent, strong winds? Do you have to demarcate boundaries for your property?
Selecting plants
The choice of plants depends on the local climate, exposure to sunlight (sunny, shaded or partially shaded) and compatibility with the soil (acid, neutral or alkaline; sandy or clayey). You need to know whether the plants should be planted isolated or in groups and which types can be combined, keeping those with similar needs close together and avoiding excessive competition.
As for trees and shrubs, when determining their position it is vital to know the dimensions (width and height) that the plants will grow to at maturity, so as to ensure the ideal distance from other plants, the house and neighbours' gardens.
From an aesthetic point of view, choose seasonal, annual, biennial or perennial plants according to the colour effects you aim to achieve, depending on whether you want your blossoms concentrated in the space of only a few months or spread throughout the year. Besides deciduous trees, consider planting some evergreen species to avoid leaving your garden bare in winter.
The latest technical elements
You need to carefully choose not just the plants for your garden, but also the materials for flooring, furniture and outdoor lamps: they should be durable, resistant to the elements, safe, comfortable, easy to maintain and consistent with the overall theme of your project.
Complete your DIY garden design by also including an irrigation system, rainwater drainage system, lighting system and even a bug control system. Now all that remains is for you to enjoy your wonderful garden!