If you have a garden tractor, you'll already know what a great work tool it can be for your gardening. You also know that when the most powerful lawnmower or brushcutter is not enough, a garden tractor comes into its own, allowing you to effortlessly mow large expanses of flat, rough or uphill terrain.
In this article we discuss accessories for garden tractors with a view to making best use of garden tractors for mowing, harnessing their power for other jobs, and ensuring that your machine stays in tip-top condition. When it comes to accessories for garden tractors, each manufacturer recommends the use of original accessories, otherwise the warranty on your purchased tractor will be invalidated.
Accessories for garden tractors: optimised mowing
As you know, garden tractors work in different ways. They cut grass and eject it to the rear or side, depending on whether they are rear-discharge garden tractors like the Efco EF 103/16 K, or side-discharge garden tractors like the EF 108 L/18.5 model. In the case of rear-discharge garden tractors, you can instead collect clippings in a suitable grass catcher (the one supplied with EF 103/16 K has a generous 290 l capacity).
Then there are garden tractors equipped with mulching cut, which is a special system that processes clippings, chopping and spreading them without forming piles on the lawn, where it quickly decomposes. Some garden tractors can work in multiple ways: this is the case with "4-cutting device" models such as the ZEPHYR 72/13 H rider mower, which combine mulching, grass collection, rear discharge and side discharge, or "3-cutting device" garden tractors, which only lack side discharge.
If your machine doesn't already have them as standard equipment, you can purchase accessories for garden tractors that make the cutting system even more efficient: for example, a rear deflector and side deflector, to convey clippings back onto the ground.
Or do you want to exploit the advantages of mulching? If so, with a mulching kit you can convert a conventional garden tractor into a mulching tractor and reap maximum benefit from the fertilising action of the clippings. That way, you save time while avoiding the hassle of collecting and disposing of the cut grass.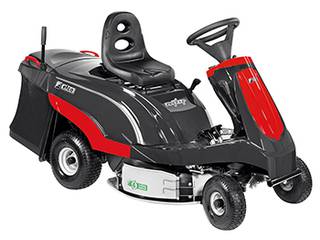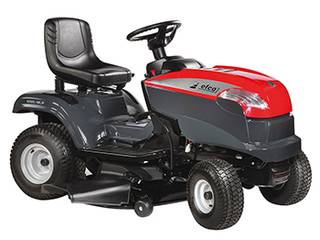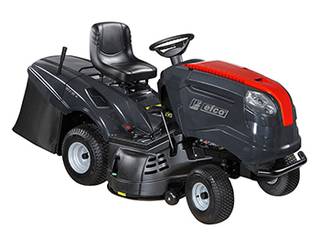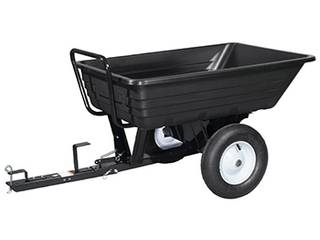 Accessories for a versatile garden tractor
Although they were designed for mowing, garden tractors can do a lot more than cut grass. You can use them for other tasks, such as transporting and towing. In this case, a dedicated towing kit for garden tractor trailers should be fitted, which is already supplied as standard on a number of Efco models, such as the ZEPHYR 72/13 H and the EF 103/16 K. Otherwise you can buy it as optional accessory, as in the case of the EF 108 L/18.5.
The garden tractor towing kit can be hitched to accessories such as a trailer for garden tractors, which enables you to transport grass clippings and everything else you need for gardening, or for working in the countryside: soil, fertiliser, tools, seeds, seedling trays and much more. With a garden tractor trailer, bulky and heavy items are no longer a problem: Efco offers you a capacious (77x103x28 cm) and tough model with steel frame and reinforced bar, which can carry up to 230 kg.
In addition, you can mount a scarifier for garden tractors and use your garden tractor to aerate the lawn in order to eliminate thatch, which is the layer of dead leaves and dry plant residues that settles on the ground, blocking out light, oxygen, water and fertilisers, thereby damaging the grass.
Still on the subject of lawns, a garden tractor can also be hitched to a garden roller in order to compact the soil after seeding or reseeding the lawn or, if you decide to create a lawn using turf rolls, to level the ground before laying, and then to settle the turf rolls after installing them.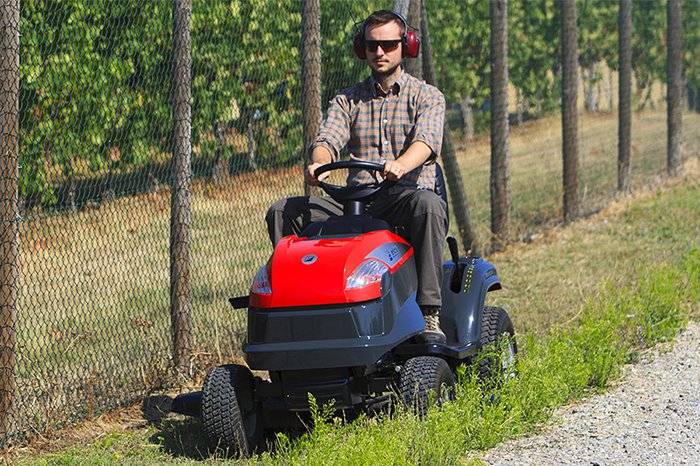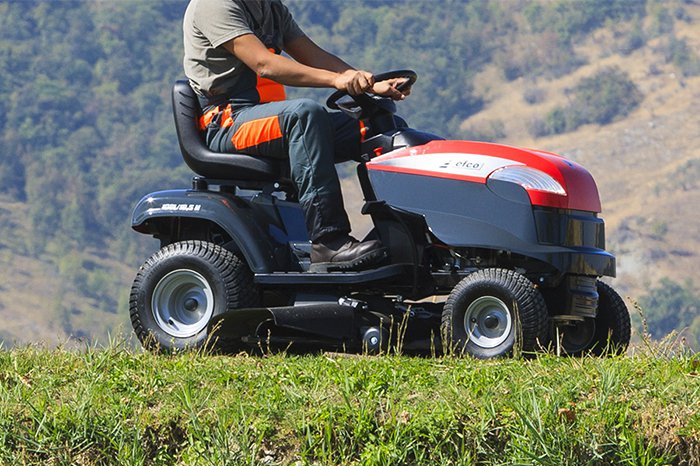 Accessories for garden tractors: cleaning and maintenance
Once you have finished working with your garden tractor, we recommend that you always take a few minutes to look it over: cleaning and maintenance are the secret to keeping your machine working efficiently for a long time. If your garden tractor doesn't have a hose attachment system for easily cleaning the cutting deck and grass ejection channel, you can use a lifter for garden tractors, which will enable you to tilt the machine safely and effortlessly in order to expose the undercarriage.
The ZEPHYR 72/13 H and EF 108 L/18.5 and EF 103/16 K garden tractors come equipped with a Deck Wash quick coupling for attaching a hose, but the lifter for garden tractors is ideal for checking the condition of the cutting deck and blades and, if necessary, for carrying out any necessary maintenance.
The tractor battery needs to be kept charged at all times, so another accessory worth storing in your garage is a battery charger for garden tractors. You can use it to charge the battery straight after you purchase the garden tractor, before long periods of disuse (generally during winter), and again once you are ready to resume mowing.
Don't have a garden tractor yet and considering buying one? To learn all about garden tractors you can take a look at the guide to garden tractor selection and our article on which tractor mower to buy and why.