A garden path is useful for entertaining, accessing spaces and connecting them to the house and to each other, as well as demarcating different functional areas and overcoming height differences. A path links the garden and home from both a functional and aesthetic point of view. Today we find out how to make a path out of wood, natural stone or porcelain stoneware using the dry laying method (i.e. without cement or adhesive).
Before buying what you need and getting to work on your DIY garden path, plan the route (or routes) on paper: do you want it in a straight line or curvy? Measure the distance it will cover, choose the most suitable material and dimensions, calculate how many elements (stone slabs or tiles, for example) are needed and how far apart they should be laid. As for the choice of material—natural or artificial? —take into account your tastes and available budget, the context (architectural style of your house, dominant colours, materials already used, etc.) as well as practical aspects (such as safety and cleanliness).
DIY garden path in stoneware
Porcelain stoneware is great for making a practical, safe and non-slip garden path quickly and easily that is dry-laid on the grass. It is waterproof and resistant (to loads, changes in temperature, frost, UV rays, stains, chemicals, mould and more). It doesn't need any particular maintenance and is easy to clean (including with a pressure washer). It also perfectly imitates wood, stone, concrete, terracotta etc. and is inexpensive.
Prepare what you need for making a DIY garden path in stoneware:
Outdoor stoneware tiles, which are extra thick (usually 2 cm): an ideal size is medium 60x60 cm

Gravel of mixed grain size 4–8 mm

Metre rule

Spade

Trowel

Rubber mallet

Spirit level
Here are the steps for dry laying stoneware tiles for garden paths. If necessary, first clear the affected area of tall grass or vegetation using a lawnmower or brushcutter:
Arrange the tiles on the floor according to the plan.

Outline the perimeter of each tile with the spade.

Lift each tile and remove about 6 cm of soil from the area it covered using the spade (you can finish the job with the trowel). The digging depth will depend on the thickness of the tiles and the type of land (6 cm is perfect for 2 cm thick stoneware slabs).

Spread an even layer of gravel about 3 cm high and compact it: this will become the bottom of your DIY garden path. It is intended to stabilise it and helps to drain water so that it does not form puddles around the path.

Lay each tile on the gravel bed so that it is about 0.5–1 cm below ground level: this will keep it out of the way when you are cutting the grass and will make the path easier to walk on.

Tap the slab lightly with the mallet to stabilise it and compact the edge between the slab and the ground.

Check with a spirit level that the slab is straight.

Repeat steps 2 to 7 for every stoneware slab.
With dry laying you can create a path in the middle of the lawn like a Japanese path (or "Japanese steps"). Traditionally they are made using irregular slabs of natural stone, but on the market you will find special stoneware slabs that are not squared like normal slabs, but which have jagged edges. They are a great choice for creating a zen garden, complete with DIY pond.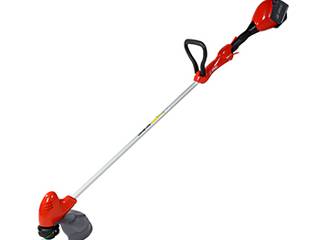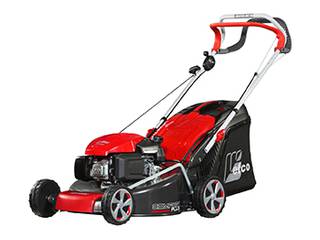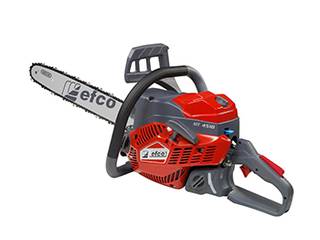 Garden path in stone
If, rather than the practicality of porcelain stoneware, you prefer the beauty of a path made from natural materials such as stone, we suggest dry laying again. Which stones should you use for a garden path? Between traditional building materials—including local materials common to your own area—and less common variants from overseas, you are spoiled for choice: limestone, quartzite, sandstone, granite, porphyry...
Let's assume you want to lay some medium-sized paving slabs measuring 50x100x5 cm (the dimensions and thickness should be determined according to the project and the type of stone):
Use pegs and string to mark out the route of the path through the garden: it should be approximately 10–15 cm wider than the stone slabs.

Dig up a 10 cm layer of soil along the entire path.

Spread out a sheet of non-woven fabric.

Fill in the bottom of the path with a 4-cm deep layer of fine gravel (ideally the kind recommended for stoneware tiles).

Lay the stone slabs, centring them on top of the gravel bed and checking that they are spaced according to the distance indicated in your plan.

Stabilise them by tapping them with the mallet.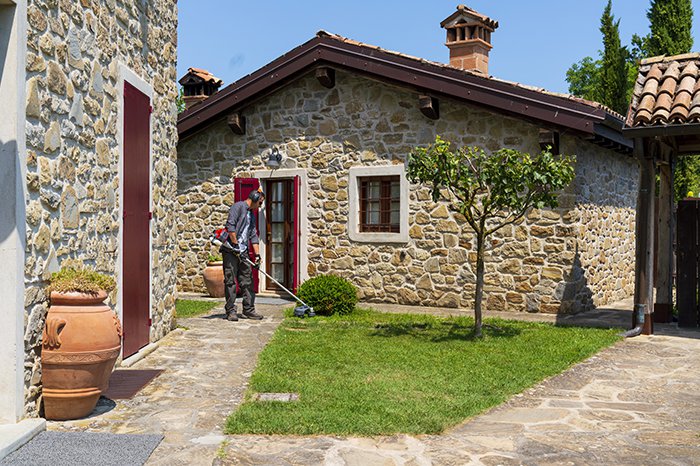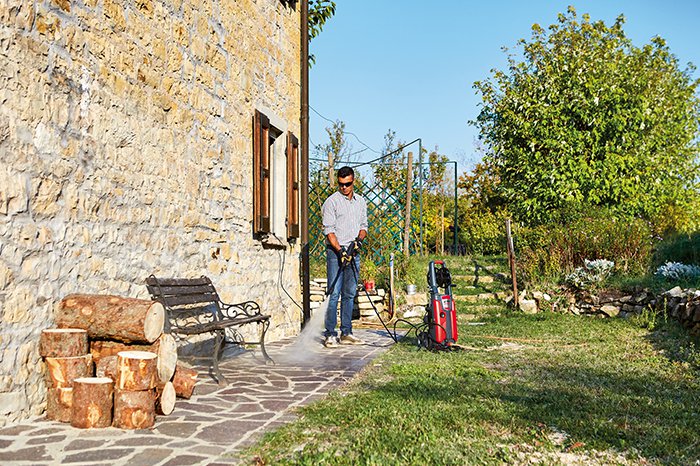 DIY path made of wood
Don't fancy the idea of giving up on wood and those "imperfections" that make it unique? You can use pine or fir in the form of round pieces or boards, respectively by slicing across a trunk or cutting it lengthwise with a chainsaw (find out here how to make planks from a log).
Here's how to make a wooden path for your garden:
Cut some logs into 8 cm high wood "slices" of various diameter (about 6–15 cm).

Sand using sandpaper or an angle grinder.

Apply oil to protect the wood from the sun, humidity and bad weather, then leave it to dry.

Remove the turf along the route of your path, as described above for stone paths.

Separate the path from the surrounding ground by placing wooden boards against the soil along both edges.

Spread a layer of sand about 6 cm deep.

Arrange the slices of wood on the sand bed, spacing them apart slightly.

Fill the joints between each round element with more sand.
If you love wood and the infinite possibilities of DIY carpentry, here you will find our guides to building a gazebo and constructing a bench.