Today we want to introduce you to a new range of brushcutters that stand out for their versatility: they are ideal for a variety of tasks, from finishing green areas of your garden, to cutting tall and overgrown grass or cleaning grassy areas under trees and hedges.
In addition, to enhance their versatility, the DSH 4000 range of brushcutters is available in three versions: with a conventional single handgrip (S), a dual-grip handlebar (T) and finally a backpack version (BP). All variants are equipped with a catalytic converter to meet the Euro 5 standard.
The technical features include a three-piece crankshaft, piston with 2 elastic segments, steel drive shaft mounted on bushings and an anti-vibration system to ensure comfortable use. Although they are also suitable for jobs around the home, the machines use technology very similar to that of the professional models.
We have developed a new version of our Tap&Go head with 2.4 mm line and a feed system that works without needing to stop the machine: simply tap the central cover on the ground! Our dual-grip handlebar and backpack brushcutters also have a 3-tooth blade with a diameter of 255 mm.
All models are already available to purchase from our specialist dealers.
H series brushcutters
DSH 4000 S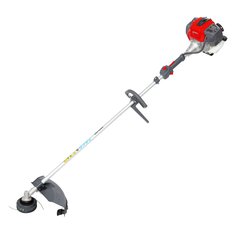 Power/Displacement 2.0 HP - 1.5 kW/40.2 cm³
Cutting components 130 mm dia. Tap&Go EVO line head with 2.40 mm line
Dry weight without cutting tools 7.3 kg
H series brushcutters
DSH 4000 T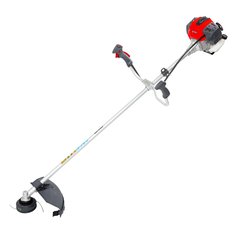 Power/Displacement 2.0 HP - 1.5 kW/40.2 cm³
Cutting components 130 mm dia. Tap&Go EVO line head with 2.40 mm line - 255 mm dia. disc with 3 blades
Dry weight without cutting tools 8.2 kg
H series brushcutters
DSH 4000 BP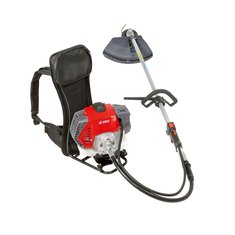 Power/Displacement 2.0 HP - 1.5 kW/40.2 cm³
Cutting components 130 mm dia. Tap&Go EVO line head with 2.40 mm line - 255 mm dia. disc with 3 blades
Dry weight without cutting tools 10.3 kg