With plenty of love, precision and patience, you can turn garden maintenance into a consummate art form. That's certainly true for topiary, in which pruning techniques are applied in order to sculpt plants into decorative shapes. This ancient craft, which originated in the gardens of suburban Roman villas, reached its pinnacle from the late Renaissance period with the Italian garden, and is still practised today.
A green sculpture can enhance a flower bed, become the centrepiece of a garden or embellish a terrace. In this article we describe how to perform ornamental hedge pruning and list the most suitable plants and techniques to use.
The most suitable plants for topiary art
Which plants are best suited to ornamental hedge pruning? And how do you keep foliage in the desired shape season after season?
There's a saying that goes "Well begun is half done" and this definitely applies to topiary, in terms of selecting the right species to cut. Here are the ideal requisites of plants for ornamental pruning:
It's better if they are evergreens, which keep their leaves throughout the year;

They must be able to tolerate pruning;

Plants that have dense and slow-growing foliage are preferable, so that they retain their sculpted shape as much as possible, thereby minimising the need for further pruning.
The boxwood and yew are very suitable—and historically very popular—topiary plants that lend themselves to creating the most elaborate figures. Alternatively, you can choose the holly, laurel, juniper and privet. You can also use climbing plants such as ivy to create your green sculptures.
Based on the qualities of the different species and varieties, you can use the plants we have listed to create simple outlines or complex shapes, three-dimensional profiles or two-dimensional surfaces and subjects, either high up or low-lying (such as along the borders of flower beds).
Some topiary plants even grow well in pots or espaliered, i.e. leaned against a vertical support such as a wall, or a metal or wooden structure. Depending on how vigorously the plant grows, you need to make the right choices if you want your ornamental pruning to deliver results quickly—as in the case of ivy, for example—or at a more leisurely pace, if you prefer to let nature take its course.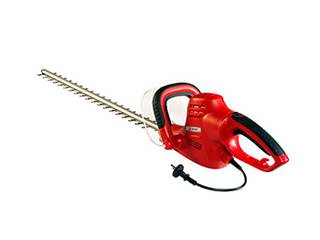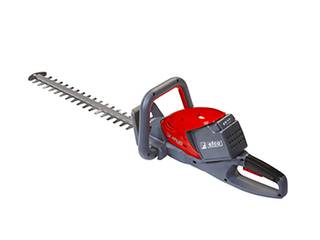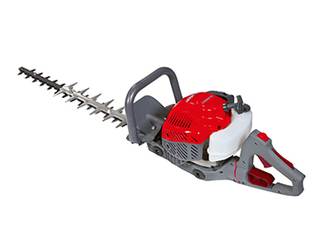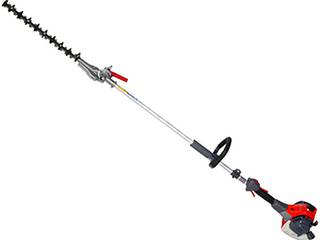 How to sculpt a hedge with topiary art: the techniques
What shapes can you make when cutting a hedge? Don't rein in your imagination. You can give your topiary plant a distinctly geometric shape, cutting it into a sphere, cone or parallelepiped, or stacking several figures into a layered composition. Just be aware that flat surfaces and angles—such as a truncated pyramid—are more difficult to achieve than rounded contours, like a sphere or an oval.
Whichever form you choose, don't approximate the shapes by eye: help yourself by using reference systems. For example a wooden template with a semicircle cut out of one side to shape a ball hedge, a length of string tied to the trunk and pruning shears to cut according to a measured circumference. Alternatively, you can buy a topiary frame, or build one with wood and/or chicken wire. It should be placed over the plant and its job is both to constrain the growth of the foliage and to provide a guide for cutting. Prune any branches that stick out of the frame and, when the vegetation has grown long enough to conceal the frame from view, use it as a reference to adjust the shape of your decorative hedge.
Remember to prune the hedge from top to bottom and from the centre outwards. For symmetrical figures, work simultaneously on both sides.
As an alternative to geometric forms, you can let your imagination run riot with free-form shapes or more elaborate figures such as animals, human silhouettes, objects or numbers. Frames for all shapes are available from gardening stores. You can also build one with wire and fasten it inside the hedge by tying it to the main branches.
What are the best pruning tools for practising the art of topiary? It's a precision job, so you will need some pruning shears with well sharpened blades. A hedgetrimmer may be useful for preliminary roughing out. There are different types available on the market: electric and battery-powered hedgetrimmers are quiet running and therefore perfect for working in the garden, especially if you are surrounded by neighbouring houses. For example, Efco supplies the TGi 45 battery-powered hedgetrimmer, which gives you up to two hours running time, and the TG 605 E electric hedgetrimmer.
Also equipped with double-edged blades, you can choose an Efco professional petrol hedgetrimmer like the 0.75 kW TG 2460 P and the telescopic hedgetrimmer DS 2410 HL with 50 cm blade adjustable through 12 positions, for pruning taller hedges and in different directions.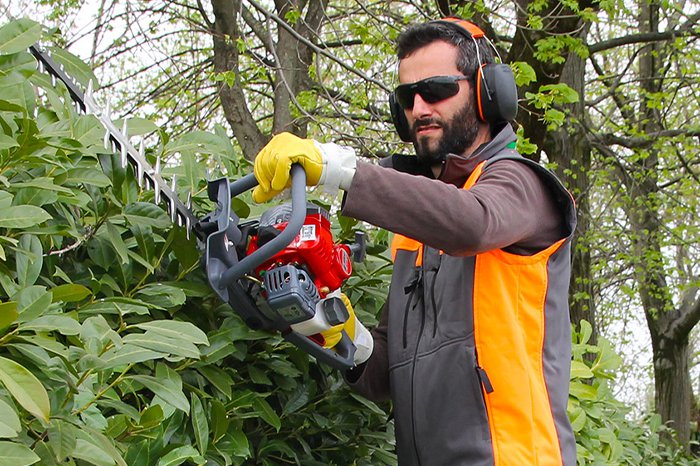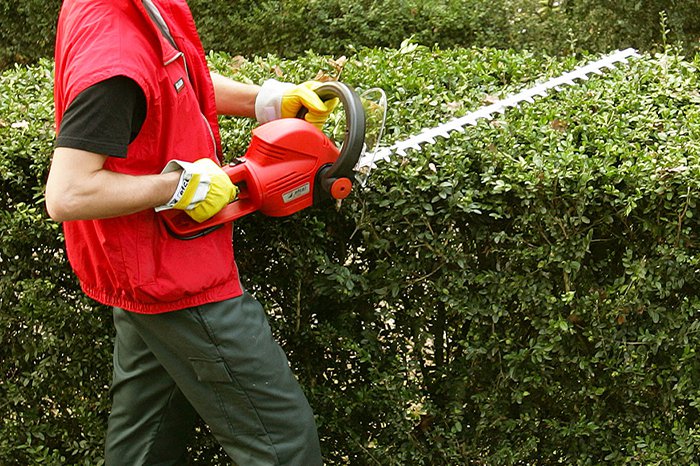 The principles of topiary art: ornamental pruning
Topiary art combines the rules of conventional hedge and tree pruning with the pursuit of symmetry — or at least maximum precision, in the case of non-geometric shapes. The result is amazing visual impact, including the colours and other characteristics of the leaves.
In principle you can prune twice a year: late winter and late summer, late August/early September. However, the best times for pruning your decorative hedge depend on the type of plant and whether it is a vigorous grower, i.e. plants that tend to grow very quickly.
The timing also depends on the plant's life cycle. For example, if it is still young and there are few branches, you can shorten them to stimulate the growth of other shoots—i.e. future branches—so as to thicken the vegetation. Otherwise, you can cut the hedge to further contain the volume and speed of growth.
In topiary art, pruning is a high precision task that requires making small cuts. For controlled cutting you need to perform light and gradual pruning, slowly removing excess foliage and making a second pass if necessary. Drastic pruning is not advisable: as well as being traumatic for the plant, it doesn't allow you to correct any errors. Also bear in mind that a very invasive errant cut will compromise the shape of the hedge for a long time.
If you want to create a decorative hedge in your garden, make sure that the plant has enough free space around it. That will make it more visible—thereby showcasing your handiwork—and better exposed to the sun, so you will avoid ending up with a shape that is difficult to manage because it grows unevenly.
In topiary, making precise and clean cuts is essential, so the blades of your hedge-pruning tools must be kept perfectly sharp. By the way, you can read the article on how to sharpen hedgetrimmers in our blog.