Gardens and vegetable patches never go on holiday. On the contrary, summer is the time when they give you gorgeous blooms together with fruit and vegetables in abundance. In the warm season there are various small jobs to be done and if you have time off work, it makes gardening even more fun than usual, because you can do it at a more relaxed pace.
So, what jobs need doing in the garden during August, perhaps before you go on holiday or to make the most of your free time? In this article we give a rundown of the summer garden chores for taking care of the lawn, maintaining hedges, shrubs and trees and tending the vegetable patch.
Garden maintenance in August: the lawn
Even in August the lawn requires care, but there are a couple of extra things to bear in mind. During the warmer months the lawn should be cut every 15-20 days at most, as grass generally grows less during this period. As always, leave the grass no longer than one-third of its height and don't cut it too short; that way it can better withstand the high temperatures. You can leave the clippings on the lawn—preferably mulched—to help keep the soil moist, like a protective blanket.
For cutting your lawn in summer, Efco offers a variety of petrol engine, battery-powered and electric lawnmowers and brushcutters. You can choose the quiet-running LRi 48 P battery-powered lawnmower complete with battery and charger, side discharge and mulching system as standard: the model is also mentioned in our article on new battery-powered products for gardening.
If you prefer to mow with a brushcutter or finish edges that your lawnmower can't reach, try the 1.3 kW STARK 3810 S medium power petrol engine brushcutter.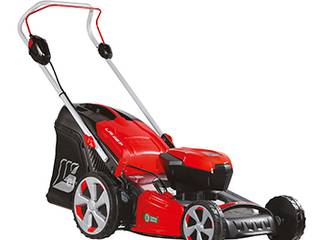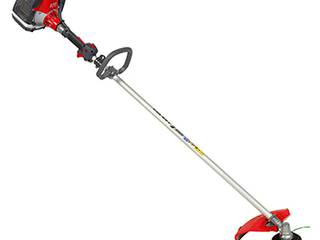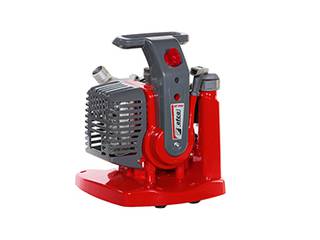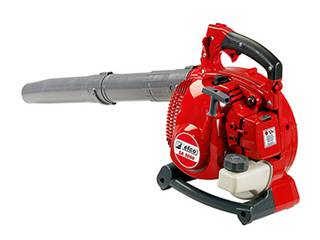 Summer gardening tasks: hedges, shrubs and trees
One of the essential jobs to be done in the summer garden between July and August is summer (regulatory) pruning, to keep the most vigorous plants in check. If you have evergreen hedges, then summer pruning is needed to tame overgrown foliage and maintain its shape.
Even spring-flowering ornamental shrubs should be pruned in summer, including Philadelphus mock orange, Kerria, lilac, snowball bush, spirea and Weigela. As for climbers, in the summer garden you can trim back the top of false jasmine and tidy up wisteria. With summer pruning, you can control the exuberance of younger and more profuse wisteria: cut new shoots on the lower part of the plants and shorten the twigs that will bloom next year.
On rose bushes, keep eliminating suckers and water sprouts throughout August. If you have varieties of climbing or rambling roses in your garden, orient and tie growing branches, shorten branches that are too long and eliminate old ones. In addition, monitor the health of your rose bushes to prevent the onset of disease. By the way, if you love growing roses, read our article on how to prune roses.
In the unfortunate event of a hailstorm, check for damage immediately and cut off any broken branches, which are a possible entry point for disease.
Once you have finished pruning, clean up the garden. You can clear paths and driveways using a blower such as the SA 3000 petrol engine handheld blower with 1 kW power rating and an airstream of up to 70 m/sec.
If you also have fruit trees in your garden, August is the time to harvest (for eating and storage) apricots, apples, pears, peaches, prunes and plums. Between July and August you can also have a go at grafting fruit trees, such as apricot, plum or walnut.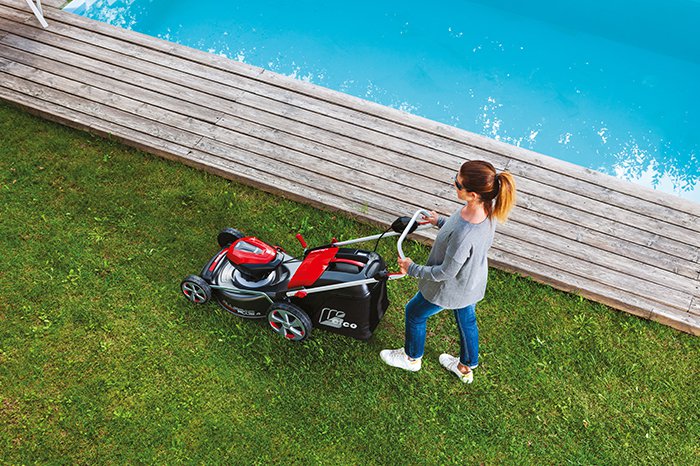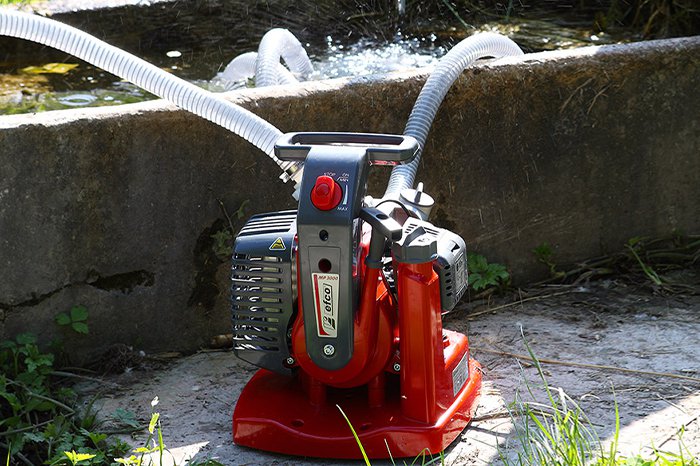 Jobs to do in the garden in August: the vegetable patch
One essential job to do outdoors in summer is watering both the vegetable patch and the garden/lawn. The same applies in August too: early in the morning, regularly water your vegetable patch and flower beds as well as young trees and shrubs (which don't yet have deep roots to resist drought).
If you need to draw water from a ditch or rainwater reserve for irrigating your vegetable patch and garden in summer, you can use a petrol-powered self-priming water pump like the Efco MP 3000 with 1 kW power rating and maximum flow rate of 150 l/min.
Also on the subject of irrigation, it can be useful to renew the mulch on your vegetable patch and flower beds, to keep the soil moist for longer.
During the holidays, there will certainly be some seasonal vegetables ready to harvest in your vegetable patch, including peppers, tomatoes, aubergines, courgettes, cucumbers, lettuces, radishes and carrots. While you're picking them, take the opportunity to check that vertically growing plants like tomatoes are well supported with stakes. In August the vegetable patch is ready for harvesting not just vegetables but also watermelons and other melons, and it's also a good time for picking aromatic herbs for winter, such as basil.
Lightly tilling the soil with a hoe keeps the garden free from weeds and prevents surface crusting due to the sun and seasonal showers. Last but not least, August is a good time for setting up your winter garden by sowing or transplanting beets, chicory, radicchio, spinach, kidney beans, green beans and all varieties of cabbage, as well as fennel and leeks.