In recent years, battery-powered equipment has been gaining in popularity compared with traditional power tools, not only in the automotive sector but also in the hobby sector.
In this environmentally conscious age, people are looking for more sustainable ways of life, so gardening brands are keeping up with the times by including battery-powered chainsaws, brushcutters, lawnmowers, hedgetrimmers and blowers in their catalogues. But what advantages are offered by tools with a rechargeable battery? And why choose them?
1.They don't pollute the environment and are quiet-running
As already mentioned, battery-powered tools are electric, so they don't generate CO2 emissions or harmful gases. This means that, by choosing them, you contribute to reducing environmental and even noise pollution. Battery-powered machines emit around 10-12 dB (A) of noise and less than half the vibration produced by equivalent petrol-driven models. The result is extremely quiet-running devices.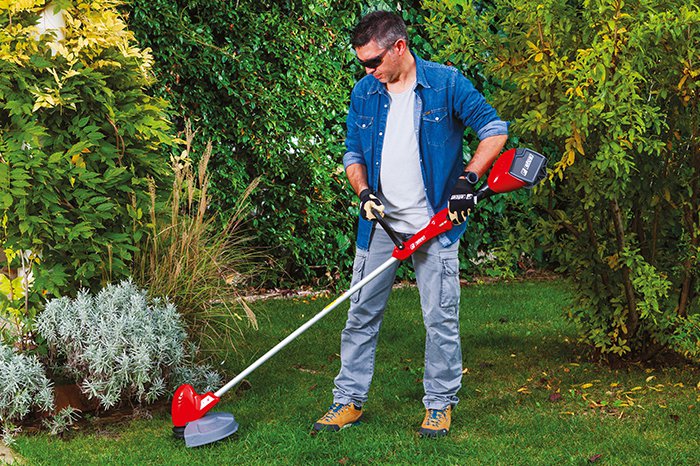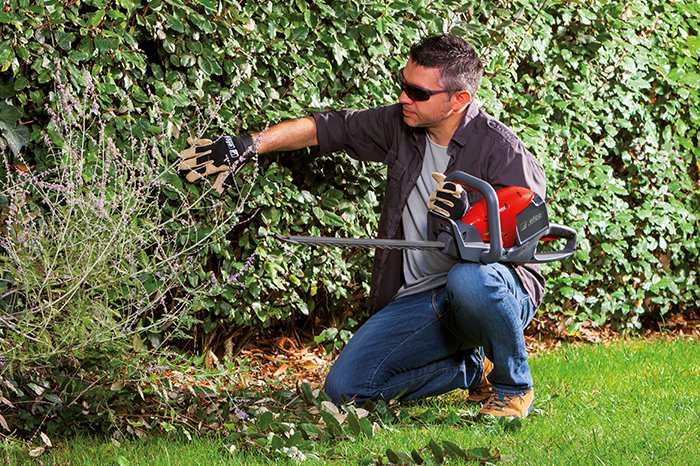 2.They are safer and more comfortable
Battery-powered tools are lightweight, easy to handle, switch on at the touch of a button and allow you to work for many hours in perfect comfort and safety, without the encumbrance of cables.
Batteries provide a significant performance boost: the BI 2.5 EF and Bi 5.0 EF batteries are designed to ensure constant performance and maximum power output until the battery is fully depleted.
In addition, since they have the same dimensions, they are perfectly interchangeable for all applications.
3. Long-term savings
Even if the average cost of a battery-powered device is higher compared with an equivalent petrol-engine device, electric machines offer better savings in the long run. Thanks to the innovative technology of battery chargers like the Efco CRG, which charges batteries safely while also protecting their useful life and reducing current consumption, electric tools work for many years without incurring costs for replacement parts, fuel or oil.
In addition, the maintenance costs of electric devices are significantly lower than those of petrol engines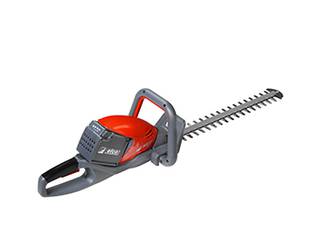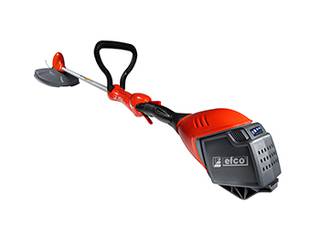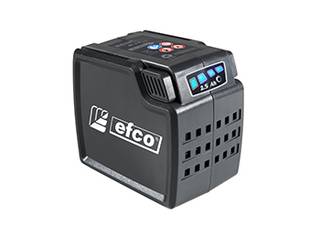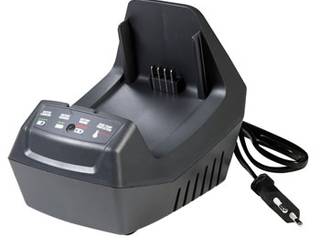 Efco battery-powered implements
Have you finally decided to enter the world of cordless machines too? Then you'll be happy to know that recently Efco launched its new range of battery-powered tools.
Among the most innovative and attractive solutions for keeping your garden tidy is the TGi 45 battery-powered hedgetrimmer which has high-quality blades and no cable, allowing you to trim hedges in total freedom for over two hours without damaging vegetation.
Looking to achieve the perfect finish? Efco has created the new DSi 30 battery-powered brushcutter just for you.
A combination of light weight and precision, simple battery operation and the convenience of the Load&Go head, guaranteeing an impeccable lawn and performance comparable to a petrol-engine device.
Discover the battery-powered products best suited to your needs on MyEfco.com.