The arrival of the new year is always a good excuse to breathe fresh air into your daily routine: if you love garden maintenance, this is the ideal time to study new techniques, organise your equipment and, above all, update or expand your working wardrobe.
That's right, your wardrobe. But does everyone need to wear the same kit? As a general rule, when doing outdoor work that involves the use of cutting devices and other potentially dangerous tools, it's always a good idea to protect yourself with suitable technical clothing.
But is there workwear suitable for the difficulty and duration of the tasks you have to perform? What protective clothing items should you always keep in your closet so that you can perform your usual jobs safely? Let's find out.
Workwear for novice gardeners
If you're new to gardening and mainly engage in sporadic and less demanding activities, such as occasional grass cutting, chopping firewood, and minor pruning and DIY jobs, start off by investing in a high-quality work jacket or anti-cut protection jacket.
Opt for a lightweight and breathable model like the Efco universal comfort jacket, which has large orange-coloured panels for optimum visibility even in the dimmest light. It's also made of bi-stretch fabric and is water-repellent and windproof, so you can wear it even in bad weather.
Are you looking for even more protection? Then you can go for a jacket with anti-cut protection. Reinforced with eight layers of fabric, it offers total protection for your arms, shoulders and chest and greater abrasion resistance in the areas most subject to wear.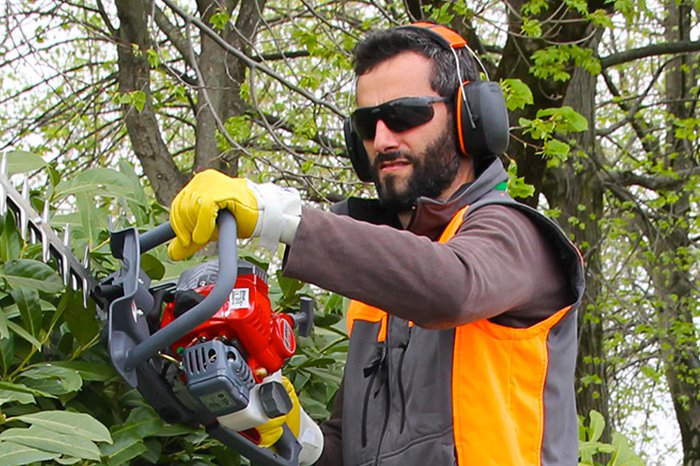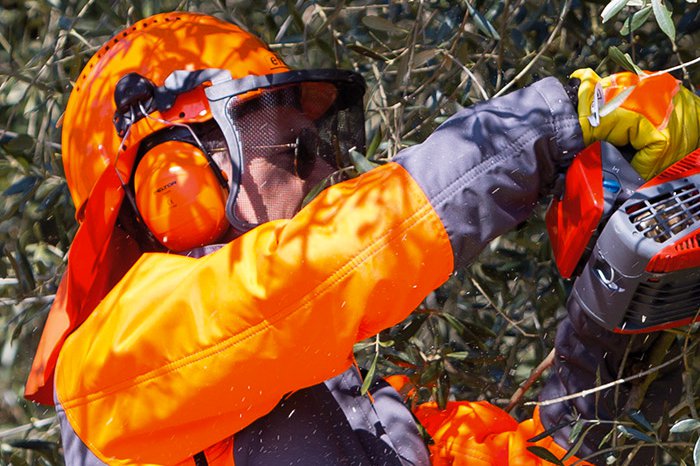 Don't forget to get yourself a pair of utility gloves or chain-resistant gloves, to protect your hands when cutting and cleaning the garden and home. Always choose comfortable and durable models such as Efco universal utility gloves, which have high-strength stitching, an elasticised back and padding on the palm for versatility, comfort and safety in every task.
Another essential accessory if you use a chainsaw or other cutting device is protective spectacles. You can find different styles with features for every need: clear or dark wraparound frame, polycarbonate lens, direct ventilation or anti-fog coating, rigid or with silicon temple arms. Most importantly, they should be EN 166 approved, which applies to all Efco eyewear.
Workwear for hobbyists
Do you have your own land and often find yourself having to dig up vegetation or mow large lawns? Do you often grow fruit trees and spend up to several hours at a time pruning them?
If so, you need a more comprehensive set of workwear.
Besides a jacket and gloves, you could do with some anti-cut dungarees or a pair of chain-resistant trousers, so that you are protected and waterproofed from head to toe. You should also don a pair of anti-cut boots for added comfort, safety and grip during all pruning activities.
A protective face shield can help prevent eye irritation caused by airborne dust and debris released when cutting, while a pair of noise filtering ear defenders will protect you from hearing damage due to noise pollution.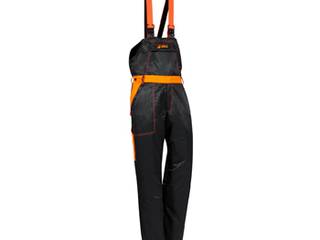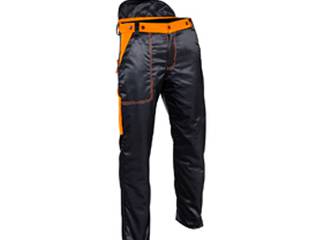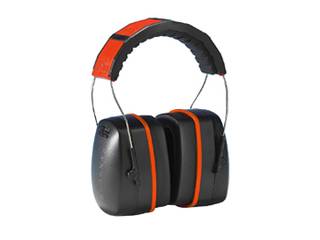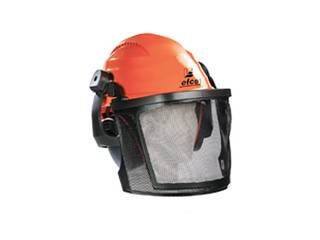 Workwear for professionals
If you are a professional and are therefore used to working with nature on a daily basis, your clothing needs to be supported by the latest technology in order to give you effective protection even in extremely hazardous situations.
If you are used to working at height, you can supplement your kit with clothing specifically designed for tree-climbing, such as chain-resistant trousers, anti-cut oversleeves and a shock-absorbent professional protective helmet.
Do you often work in woodland? If so, instead of ankle boots you can choose a pair of chain resistant forestry boots with rigid toecap, anti-piercing sole plate and non-slip sole for maximum stability even on slippery ground and in adverse weather conditions.